All fokus har varit på Sverige och SBWF, men nu kör vi lite paus idag och blickar mot stora landet i väst och vad som har hänt på den Amerikanska ölfronten – det är trots allt slut på GABF och lite nytt har hänt, både där och i övrigt. Bland annat har listan på alla vinnare redan publicerats av oss, men det är andra nyheter varav några större än andra so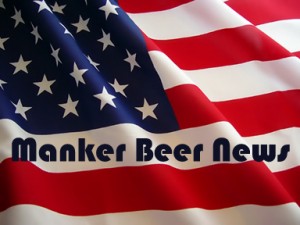 m är värda att uppmärksamma.
Men först det senaste, om ni inte såg det förut idag så har vi nu hela Matt Brophy från Flying Dog's Master Class från SBWF uppe, det ni!
Vad har hänt i USA då?
 Boston Beer Company (Sam Adams) har stämt anrika Anchor Brewing sedan de anställt Judd Hausner som sales manager längs med bitar av västkusten. Han blev anställd för sin kunnighet och erfarenhet från områdena och Anchor menar i ett offentligt utlåtande att man inte gett han några som helst ekonomiska bidrag för att han skulle ta jobbet. De menar också att de inte har några som helt intressen av hans tidigare kunskap om BSC.
Anchor's CEO Keith Greggor lyfter också fram en intressant sak i deras utlåtande och ett argument som verkar kunna sättas både för och mot BSC.
Indeed, Boston Beer in their complaint professes to compete in the "better beer" category which they say constitutes 20% of the total US beer business. Anchor competes in the craft beer category which is 5% of total US beer.
Till BSC's "försvar" kan hållas att det signerats ett så kallat "non compete"-avtal som reglerar övergångar som denna för att man inte ska ta manskap, erfarenhet eller idéer från varandra. Hur det slutar blir intressant, men det är maktstrider och plötsligt visar "stor liten" att den ändå är rätt stor.
 Varje år (sedan 1996) har Lagunitas släppt sin populära öl Brown Shugga' men nu meddelar bryggeriets ägare Tony Magee att man på grund utav kapacitets- och ekonomirelaterade orsaker ställer in årets produktion. Dyra ingredienser och att den tar så mycket tid från övriga öl har gjort att man istället släpper en annan, mer lättbrygd öl, med det självironiska namnet Lagunitas Sucks Holiday Ale. Det är inte den enda ölen de får hålla tillbaka med utan både Gnarlywine och Hairy Eyball sätts på hold eller dras ned på grund utav kapacitetsbrist (gnarly..) och låga försäljningssiffror (hairy..)
 Oskar Blues, burkölens fader om man så vill har nu meddelat att man kommer utöka buteljeringsraddan med en ny maskin som gör att man kan släppa ölen på 16 ounceburkar (våra 50cl burkar). Exakta datum när det hela drar igång eller vilka öl som "drabbas" först är än så länge oklart. Kanske något att fråga OM vi råkar stanna till hos OB
 Oskar Blues är inte ensamma om tallboys utan New Belgium har även dem satsat på att öka produktionen av burkar och kommer inte bara satsa på öl som Fat Tire utan även maffigare öl som La Folie och 1554. Även detta kanske man bör fråga bryggeriets talesperson Bryan Simpson om vid ett eventuellt möte..
 Slutligen en till aktuell person. Sam Calagione på Dogfish Head släpper tillsammans med Google en öl - URKontinent. Just nu en provbrygd som går att prova i Delaware på bryggeriets brewpub (varför åker vi till USA först om tre veckor!!) men Sam säger:
We do a little test batch, serve it to the people that come to our pub, listen to them and then tweak that next recipe. That's how a beer moves from an idea at Dogfish to national distribution.

That's what will happen with URKontinent. We'll get this test batch ready to serve in about a month [now - video shot a month ago] and then if people dig it, we'll put it out in bottles about four months after that
Det var väl allt för nu. Alltid lär man sig något