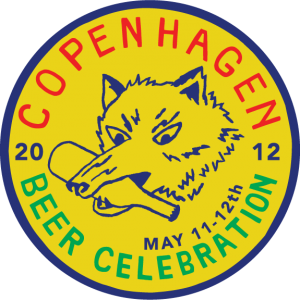 Not only will we be seeing the first ever appearance of the infamous (or-in-famous, you decide) Mikkeller band performing at CBS, with the weird and wonderful guy from Mikkeller, Thomas Schön, but also loads of beers and magnificent food!
Many of the beers are basically exclusive in one way or another to CBC and I think I speak for everyone that managed to get tickets that we are really looking forward to these two days of beer heaven! Adding to that, a lucky few will also attend to the Sour & Bitter event on Thursday, where we will enjoy even more beer and food. I will spare you all the details as I am guessing you have followed the information briefly what an amazing event this is, and focus on guiding you towards success in getting the most out of this awesome event.
Getting there: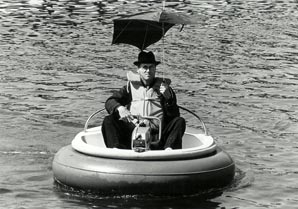 Copenhagen Beer Celebration will take place in in Copenhagen, where the mysterious character Skumberg bought his 'wienerbröö me schokelääää' and tried to smuggle into Sweden with various success.
In more details, CBC will be held at the running club Sparta's historic facilities near Fælledparken in Østerbro, Copenhagen. You will probably not be going there by car so I will skip the directions, instead go there by the City of Copenhagens fine network of transportation. The easiest way to plan your trip at www.rejseplanen.dk – aim for this address: Gunnar Nu Hansens Plads 7, 2100 København (Østerbro Stadion). The easiest way to get to the venue is by the S-train to Østerport Station, catch the bus 1A bound for Hellerup just outside the station and get off at "Gustafs Adolfs Gade" or phonetically: [Guustaeuu Eedolf gaee]
and go in the bus's direction, head left after the stadium and follow the lovely smell of malts, hops, insane ingredients and equally insane brewers for about 100 meters.
Available Beers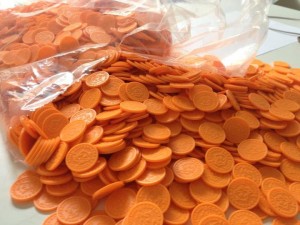 For your convenience, we have compiled and designed a printer friendly beer list [that is the list of all the beers at the festival] that is updated as per all the information we have been able to find as of today – in total 182 different beers which is a number that of course is very uncertain as all the brewers probably have a few aces up their sleeves. The sniper eyed reader can spot that we have no idea what Kernel Brewery will bring, and that the Mikkeller list of beer is still pretty thin. Let's just see what happens!
In this list you will be able to mark your own comment of the beer and/or tick them of (Or to "Blafa" them). Due to the magnitude, quantity and the quality of what brews that will be offered – MankerBeer had to limit our recommendations to 10 beers each that you shall not miss. Anyone that gets a hold of all of our recommended brews, let us know and we will provide free hugs.
Buying the beers & stuff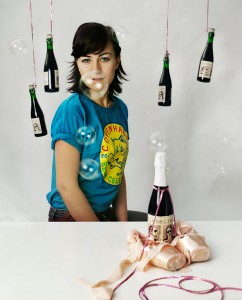 Lesson 1: Bring cash! You will be able to buy tokens for the beer at Mikkeller Bar at Victoriagade all this week, but of course also on the actual venue. Tokens will give you 10 cl of beer and costs 15 DKK each, 7 for 100 DKK and 15 for 200 DKK. So if you wanna try all the 182 beers on the list, you need to dig into the piggy bank and get yourself about 2426 DKK, or 3033 SEK. Or actually only 114 Kuwaitian dollars, (sounds very cheap, right?). The prices of the samples will be a fixed number of tokens (ranging from from token or more per sample), depending on how rare and expensive the beer is to make. So without knowing the exact token prices the above sum will most likely increase.
Though you will not be able to purchase bottles of beer to bring with you, some of the stands will have some really neat and cool brewery stuff up for purchase, cash only or hugs or whatever they are in the mood for. You can also buy beers from places such as Barley Wine, Kioskh, Ölbutikken and Fish 'n' Beer all weekend.
Some of the beers will only be available on Friday and some only on Saturday, are you as smart and handsome as us at MankerBeer and have got yourself tickets for both days?
The after parties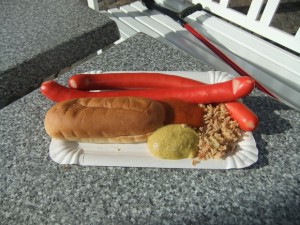 A whole bunch of international, awesome brewers at the same place, which happens to be in the Mexico of the Nordics – what do you think will happen? For obvious reasons, the venues and themes are kept secret and will only be revealed on a need-to-know basis but rest assure that you will meet us on, what we expect, one of the more awesome'y of them all. Bishops Arms Copenhagen has also announced that they will be open for party, as will most likely Mikkeller Bar, Fermentoren and all the other great beer bars.
Learn Danish!
In order to make your way around the lovely streets of Copenhagen and on the actual festival, we have put together some useful sentences that will assist you in your quest for hopiness:
Drive me to Mikkeller bar at Viktoriagade!  = Kør mig til Mikkeller bar i Viktoriagade!
This is probably the best beer I had today  =  Dette er nok den bedste øl jeg havde i dag
Do you have any idea who that guy is?? He's head brewer of xxx… = Har du nogen idé om, hvem den fyr er? Han er brygmester af xxx …
Im sorry/Excuse me = Undskyld
Well do you think I'm cute when I'm sober then?  =  Jamen tror du jeg er sød, når jeg er ædru så?
You ate a bar of soap?!   = Du spiste en bar af sæbe?!
Well, I thought it was cheese    =   Nå, jeg troede det var ost
Drive me to hotel xxx, please – no more beer for me today  = Kør mig til hotellet xxx, kan du – ikke mere øl til mig i dag
Hello, a large pizza with everything on it, three burgers, 3 sausages, extra french fries and a few litres jolly cola = Hej, en stor pizza med alt på det, tre burgere, 3 pølser, ekstra pommes frites og et par liter Jolly Cola
See you there!
/M2