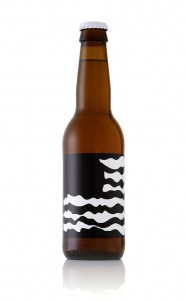 Dryckessiten FirstWeFeast.Com listade idag deras tips på 30 stycken IPA's du måste dricka innan du dör. Bland öl som Dogfish Head 90 Minute IPA, Ballast Point Sculpin, Bells Hopslam och Sierra Nevada Celebration Ale finner vi inte mindre än två svenska öl, båda från Omnipollo. Omnipollo Nebuchadnezzar och Leon är med på listan och motiveras enligt nedan. Tycka vad man vill om listan, mne jag håller nog med om en hel del av ölen och i stort så är det en väldigt bra lista och oavsett så är det grymt att se hur Henok och Omnipollo fortsätter att erövra världen!
Nebuchadnezzar
Anthony Finley says: This double IPA from this newish Swedish duo is amazing. They've been coming with a interesting batch of IPAs. They have all been good, but this one has been the real standout for me—there are some beautiful tropical/berry fruit and citrus hop notes, followed by good, resiny bitterness. Still, it's not too over-the-top.
Leon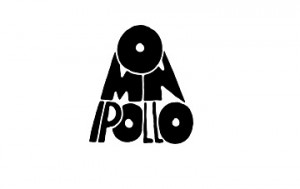 Julian Kurland says: Swedish brewer Henok was tired of dragging his friends to beer bars before going out on the town, afraid that he would only have cheap lagers to drink after that. His answer: Leon. Brewed at De Proefbrouwerij in Belgium, this Belgian-style IPA is whole-coned hopped and dry-fermented using a champagne yeast. The result is a super-crisp, extremely drinkable and delicious IPA that you can stick with all night. It's a great food beer as well.
Hela listan (utan någon ordning);
Bells Hopslam
Omnipollo Leon
Sierra Nevada Celebration Ale
Smuttynose IPA
Peekskill Eastern Standard IPA
Dogfish Head 120 Minute IPA
The Alchemist Heady Topper
Two Brothers Heavy Handed
Carton Boat Beer
Maine Beer Company Boat
Bear Republic Racer 5
Brooklyn East India Pale Ale
Founders Centennial IPA
Hill Farmstead Abner
Sierra Nevada Torpedo Extra
Surly Brewing Furious IPA
Alpine Beer Company Nelson
Snake River Pakos Eye-P-A
Ballast Point Sculpin IPA
Omnipollo Nebuchadnezzar
Cigar City Humidor Cedar Aged Jai Alai IPA
Dogfish Head 90 Minute IPA
BrewDog Punk IPA
Green Flash West Coast IPA
Great Divide Titan IPA
Lagunitas IPA
Kelso IPA
Firestone Walker Brewing Co. Wookey Jack
8Wired Brewing Co. HopWired IPA
Stone Enjoy By IP