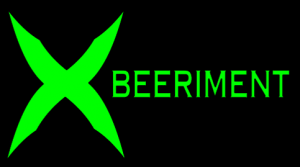 At Copenhagen Beer Celebration 2012 the brewey which sold out their beers the quickest was probably Danish phantom brewery Xbeeriment. With incredible sours beers lovers asked for glass after glass of their beers and suddenly most of the beers were all gone. Later in 2012 we interviewed one of the brewers, Thomas Hoelgaard for and article in preparation of Stockholm Beer Festival and as we now have added his beers to the CBC 2013 list we thought we should look back to what he said last fall, about Xbeeriment, the beers and the Danish beer scene.
MB: Many Swedes will try your beers for the first time at the festival as. In short, what is Xbeeriment and what kind of beers are you focusing on?

TH: Xbeeriment is a phantom brewery. Both of us had been homebrewers for some years before we decided to go semi-pro and open Xbeeriment in 2008. We had been part of the Danish homebrewing circuit that grew rapidly in the first decade of this century. A lot of the guys that we knew here started their own microbreweries, these were guys like Christian Skovdahl (Ølfabrikken, Beer Here) and Mikkel Borg Bjergsøe (Mikkeller). What Mikkel did with Mikkeller was an inspiration to us – in the first many years he ran his brewery as a part time occupation besides his regular job as a school teacher. That was what we wanted to do as well – to open a brewery where we weren't financially dependent upon selling large quantities of beer rapidly but instead being able to just focus on brewing the beers that we wanted to drink ourselves.

In the beginning we wanted to make extreme beers with a high level of experimentation but these days our focus has changed a bit. We still like to experiment but our main focus when making beers today is to make beers with intensive flavours but also great balance. Even though most of our beers are quite strong in regards of alcohol, we have immense focus on the issue of drinkability. Xbeeriment beers will never be cheap beers, so we feel we have an obligation to make sure that one can actually drink a whole bottle of any of our beers. So we guess the answer is not so much what kind of beers in terms of beer styles we focus on, it's more a question of a house style in all our beers.

MB:  You attended Copenhagen Beer Celebration back in May 2012 and quickly sold out on several of your beers and a great amount of the visitors held your sours beers among the best beers of the festival – what was your experience of CBC?

TH: The CBC was an absolutely amazing experience! For us as brewers we were honoured to be asked to participate and also a bit scared, really. Before the festival we thought that with well-known breweries like 3 Floyds, Cigar City, Hoppin' Frog, De Molen, De Struisse, Mikkeller, Evil Twin …… on the ticket, we should probably be happy if we poured half a keg of each of our beers during the 2 days.

But when the CBC opened we were surprised to see that the people coming to the festival didn't just go for the big names, but instead were eager to simply try beers that they hadn't seen before. And also that the word travelled fast if there was something of particular interest somewhere at the festival. And suddenly we realised that the rumour of our sours was one of the tips going round.

And we did notice a lot of Swedes amongst the very international crowd at the CBC. Therefore we are proud to be able to offer the very last reserves of our lambic at Stockholm Beer and Whisky Festival 2012.

MB: Compared to many European colleagues the Danish breweries seems to be experiementing a lot more. Why could that be?

TH: It probably has to do with the fact that few other European countries have had the lack of variety in beer as Denmark had from the end of World War II and until about 12-15 years ago. Until the late nineties you could seriously not find any other types of beer than cheaply made lagers in different alcoholic strenght and a few baltic porters on the Danish shelves. Most danes had never tried a top-fermented beer! So when the interest in craft beer took off in Denmark we weren't bound by a lot of traditional ways to make craft beer, and a lot of the pioners of Danish craft beer like Brøckhouse, Nørrebro Bryghus and later on Mikkeller and Ølfabrikken had turned their eyes towards the US for inspiration. That is probably why the European country, whose craft beer scene has the most resemblance to the American scene, is Denmark.

That being said, most Danish micro breweries still make beers that are not at all experimenting, but just rather bland imitations of classic European styles.

But yeah, there is also a very creative, very experimenting small group of Danish micros. These are the ones beer geeks outside of Denmark have heard of, and most of these – ourselves included – actually sell most of their beer outside Denmark. Funny thing is, though, that most of these are phantom breweries. Only very few of the breweries with an actual physical brewery has taken the experimental road.
If you were at CBC last year and tried their beers you know how good they were, the below list  (changes may occur, for more info on the beers please check out the full list of beers) is equally exiting and I know where I will spend a great part of the celebration. That Thomas and the other from the Xbeeriment crew are great and friendly people who love to talk about their beers doesn't make it worse.
Xbeeriment CBC Beer List:
1. # 44 Smoked Stout Whisky Barrel
Agent Orange
Bertold Brett Reads Das Kapital
Black Force One XO
Agent Cooper's Delight
Bretty Boop
Black Force One Bourbon B.A Ed.
Acid Jazz
Brett the Elder(Berry)