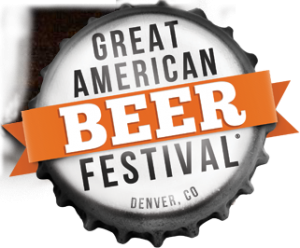 Another season and another beer festival equals another MankerBeer with a few posts written in the mysterious language called English. The reason is not more difficult than that we are going to Denver in October and wants to be able to reach a wider audience and inspire them to want to buy tickets for the worlds largest, greatest and coolest beer festival – The Great American Beer Festival, GABF. Just like with all our interviews with non-Swedish speaking people as well as with our work in preparation for Copenhagen Beer Celebration we believe that it is not more than fair to write in a language that opens up for more than Swedes and fellow Nordic citizens, and in the language that will be spoken at the festival.
Okay. So why all this fuzz about beer festivals and MankerBeer?
Me, Manker and co-writer M2 have been appointed press visitors at GABF 2013. Ever since I started writing about beer 4 years ago I have dreamed of going to Denver, Colorado to attend the worlds largest beer festival and to try all the beers and meet all the fantastic brewers. So between October 10-12 we will be in Denver to cover the festival and what is happening in Denver but also to capture the beer scene in the wider Denver area as well as to visit some of the top US craft beer breweries in cities such as Boulder and Fort Collins (much like we did when we were in Colorado 2 years ago).
GABF was founded in 1982 and has grown along the rising interest in American, and international craft beer ever since. With the last couple of years showing a rocketing interest in the fine art of fine beer the festival has sold out quicker than ever. Two years ago the tickets sold out in a couple of days and last year they sold out in just a couple of minutes. So be prepared, this is the worlds largest beer event and you do not want to miss out!
The Great American Beer Festival takes place at the Colorado Convention Center in Denver and there are four available sessions:  Thursday, October 10 5:30 pm – 10:00 pm, Friday, October 11 5:30 pm – 10:00 pm, Saturday, October 12 Members Only Session 12:00 pm – 4:00 pm and finally Saturday, October 12 5:30 pm – 10:00 pm. The tickets are priced 75$ per session with the option of buying designated driver tickets for 25$ (with which you will not be poured any alcoholic beverages).
The tickets goes on sale July 30 for Brewers Association members and on July 31 for the public. For all info on how and where to get your tickets visit the tickets site. Hotels and transportation (notably flights) will sell out quickly after the tickets have been released so simultaneously with booking your tickets you might want to have prepared to book your hotels – all of the hotels around the convention center and around Denver will be booked.
Good look hunting tickets and we really hope to see as many of you as possible in Denver, we will be back with more GABF later in July!