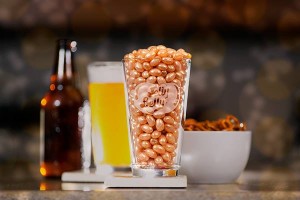 Om ni inte redan har sett det så är det dags nu, amerikanska godisjätten Jelly Belly har nu tagit steget till öl. Nej det ska inte startas upp ett Jelly Belly Brewing Company utan det är alkoholfria ölsmaker som är nyheten. I det konservativa och på många sätt lättuppretade USA har detta såklart blivit uppmärksammat, bespottat och ett hot mot USA och världen. För inte kan man göra godis med ölsmak, det kommer att få treåringar att bli alkolister på samma sätt som att vi i Sverige inte bör dricka öl alls på högtider, på dagen innan helgdag eller när månen är i sank. Kanske är det bara jag som är ultraliberal men jag tror på människans egna ansvar och ja, om du är rädd att din unge blir alkis av att äta Jelly Beans med ölsmak – låt dem inte äta så himla mycket godis då?
 Jelly Bellys text om godisarna:
Continuing with the long line of flavor innovations from Jelly Belly Candy Company, we now have the first beer flavored jelly bean – Draft Beer. Beer has been a highly-requested flavor for decades, and after years of perfecting the formulation, we're ready to share this new product with the world. The effervescent and crisp flavor is packed in a golden jelly bean with an iridescent finish. While Draft Beer packs a flavor punch, it is alcohol free.