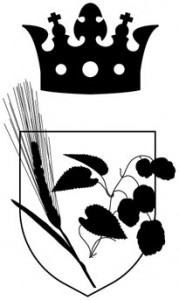 Nu är den fullständiga listan på ölen och även priserna till Drikkerigets Sour and Bitter-event dagen innan Copenhagen Beer Celebration ute. Det är inte billigt och det är inte mycket, snarare smådyrt men exklusivt. Mer information om middagen, som det finns platser kvar till finner ni här eller i vårt tidigare inlägg om det.
Å andra sidan är det 3 Fonteinen, The Bruery och Port Brewing/Lost Abbeys specialöl som är något dyrare med runt 50 DKK per 10cl sample. Istället tycker jag Pizza Port har rätt bra priser med 4 samples á 25cl för 100DKK.
Klistrar in prislistan här nedan, men den finns också som PDF här.
3 Fonteinen
4 year Lambic (75cl)      175Dkr
Oude Geuze – Armand & Tomme (75cl)   125Dkr
Armand's 4 – Lente (75cl)    250Dkr
Armand's 4 – Zomer (75cl)    250Dkr
Armand's 4 – Herfst (75cl)    250Dkr
Armand's 4 – Winter (75cl)    250Dkr
Framboos – 2010 (75cl)      200Dkr
Golden Blend (37,5cl)      125Dkr
Malvasia Rosso (75cl)      350Dkr
Millenium Geuze (75cl)      600Dkr
Oude Geuze (37,5cl)         50Dkr
Schaerbeekse Kriek (75cl)   125Dkr
(All of the above will be available to-go EXCEPT  Malvasia Rosso, 4 year Lambic and Millenium  Geuze. Framboos with a limit of 3 bottles pr person)

Pizza Port
547 Haight
Bagbys Last Stand Barrel Aged Blend
Coffee Monster
Dusk to Dawn
Feeding Frenzy
Jules Winfield
Kung Fu Elvis
Middelman IPA
Night Rider Stout
Barrel Aged Night Rider Stout
Noserider IIPA
Pig Dog Pale Ale
Splitting Cobra
Swami's IPA
The Jetty
Whambo
(Beer from Pizza Port will be sold from tap. 25cl samples, 4 beers 100Dkr)

Jolly Pumpkin
Bambic       60Dkr
(Will be sold as 10 cl samples)

Port Brewing / Lost Abbey
Cuvee de Tomme – 2008       60Dkr
Cuvee de Tomme – 2009       50Dkr
Cuvee de Tomme – 2010       50Dkr
Framboise de Amorosa – 2010       50Dkr
Framboise de Amorosa – 2011       50Dkr
Isabelle Proximus       100Dkr
Red Poppy – 2009         50Dkr
Red Poppy – 2010         50Dkr
Sinners 08           80Dkr
Veritas 08           80Dkr
(Will be sold as 10 cl samples)

The Bruery
Acer Quercus           60Dkr
Burly Gourd           40Dkr
Faster, Bigger, Better, Bolder       40Dkr
Loakal Red           30Dkr
Marron Acidifie          50Dkr
Mischief Gone Wild         40Dkr
Mother Funker           40Dkr
Oude Tart – 2010         70Dkr
Oude Tart – 2011         70Dkr
Salt of the Earth         40Dkr
Sour in the Rye          50Dkr
Trois Poules Francais         80Dkr
White Oak           40Dkr
(Will be sold as 10 cl samples)