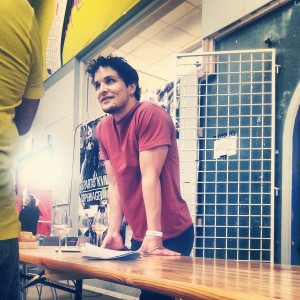 Three days of partying in Copenhagen have passed, one more to go and then it is time to sum up this year's experiences from Copenhagen Beer Celebration. Except for minor, and major changes in teh structuring and format of the celebration much is the same as last year – this, is, not, an, ordinary, festival. This is something more and this is something different. The friendly brewers, the great beer lovers and all the warmth and open arms you find everywhere. Beer are uniting people more than ever and CBC is great proof of that. One second you are speaking to Todd Haug of Surly and the next they have introduced you to a greek beer writer. Suddenly you share a beer with Chad from Croocked Steve and the next one you discuss the fruity lacto greatness of berliner weisse.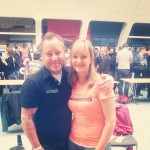 After trying about 100 different beers in three days, maybe 40-50 only yesterday it is not easy to pick a favorites. Rather I would like to give cred to the people behind and at the celebration. I saw south americans and asians with MankerBeer lists of the beers, old and new friends went up and said that they liked what we had done so far and others were just interested in the Swedish beer scene and whats is happening here.
Two sessions remain but already this year has prooved to be better, and well, at some occasions worse than last year. Worse due to the ticking mania most beer lovers experience when they see this great amount of craft beer, new beers for all sessions and some of the most inspiring brewers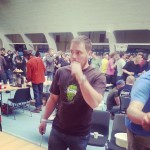 out there. I prefer to have a beer, sit in the sun and enjoy it – and yes, the weather has been perfect. Better due to the great food, the open areas and the atmosphere.
Now it is time to leave the hotel for some pre-CBC strolling around, I hope to see some of you out in Spartahallen today. Let the celebration continue. We will try to upload more pictures and small articles on our Facebook page so check us up on Facebook to see whats happening. Party on!