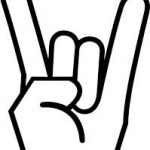 Uploaded 15/4
Updated 16/4 (new beers, new link to document)
Updated 17/4 (Lervig's beers added, Kernel's beers added)
Updated 18/4 (Lagunitas beers added)
Updated 21/4 (Lervig update, BrewDog beers added)
Updated 26/4 (Siren added, new beers added)
30/4 list completed, see below link!

More and more beers from the Copenhagen Beer Celebration 2013 list are announced and who knows, maybe a new brewery or two might show up – no one knows. Along with new brews being announces, others soon to be admitted we have gathered not only the ones announced so far (here and at the event page) but also added some extras for all you thirsty dawgs out there. We will add more beers to the list as they are presented (or just add one every now and then for kicks), so bookmark this post as I might have to change the link to the document if Google Drive messes up my file.
Tomorrow I'll publish the interview with Wayne Wambles from Cigar City and maybe I'll throw in what Brian 'Stillwater' Strumke is bringing? Sounds like a good deal? Then follow the below steps and mind the gap.
1. Bookmark this page, you will have use for it later
2. Press the below link
3. Get psyched for CBC 2013.
Okay, so here is the list – I haven't had the time to update it with all the sessions, ABV's etc. so edit the fields you prefer. Remove the ones you won't be able to try or add comments to the ones you liked!
MankerBeer's Beer List for Copenhagen Beer Celebration 2013 – POW!