I en artikel från i fredags skriven av Will Hawkes på the Independent så berättar John Brus (delägare i De Molen)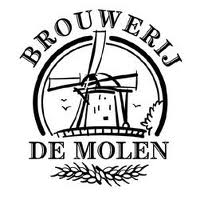 omutvecklingen och kvalitetsökningen bland bryggerierna i Nederländerna. Men han går också hårt åt de belgiska bryggerierna som enligt Brus passerat sitt bäst före-datum och gått från det ledande öllandet till att börja släpa efter övriga länders utveckling. Eller vad sägs om följande quote:
In my personal opinion, Belgium has past its best before date," he says. "They kept the tradition, which is what made them a very good beer country. We didn't have that in Holland; in the '80s, there were maybe 10 big breweries making lager and maybe a bock in the autumn. That's it.

"[By contrast] all the small Belgian family-owned brewers kept making good beers – but in the last ten years quality has decreased dramatically, even in beers like Duvel. It's not like it used to be, or maybe my taste has changed. Beers owned by the bigger breweries, like Leffe, those beers are very dull now. They used to be very good beers. That's why Belgium is going, unless new Belgian brewers pick up the mantle and make good beer. But that's personal – I like hops and except for a few good Saisons, I don't think you find many hops in Belgium now."
Medan belgarna får sig en känga om att börja utvecklas så tycker han desto mer om brittiska bryggerier som Thornbridge, The Kernel m.fl som börjar prova på nya saker och samtidigt gör rena bra öl. Läs gärna artikeln för oavsett om man håller med honom eller ej, eller läser artikeln mer som "sanning" än som en uppmuntrande provokation så är det intressant att läsa om hans åsikter.
Håller ni med John? För jag tycker det är ett intressant och delvis berättigat argument även fast det är lite ignorant mot mycket som sker i Belgien. Han borde kanske slänga in Tyskland och Tjeckien med som traditionella ölländer som på många sätt helt stagnerat i utvecklingen, men de framhålls å andra sidan inte som de bästa ölländerna i världen.