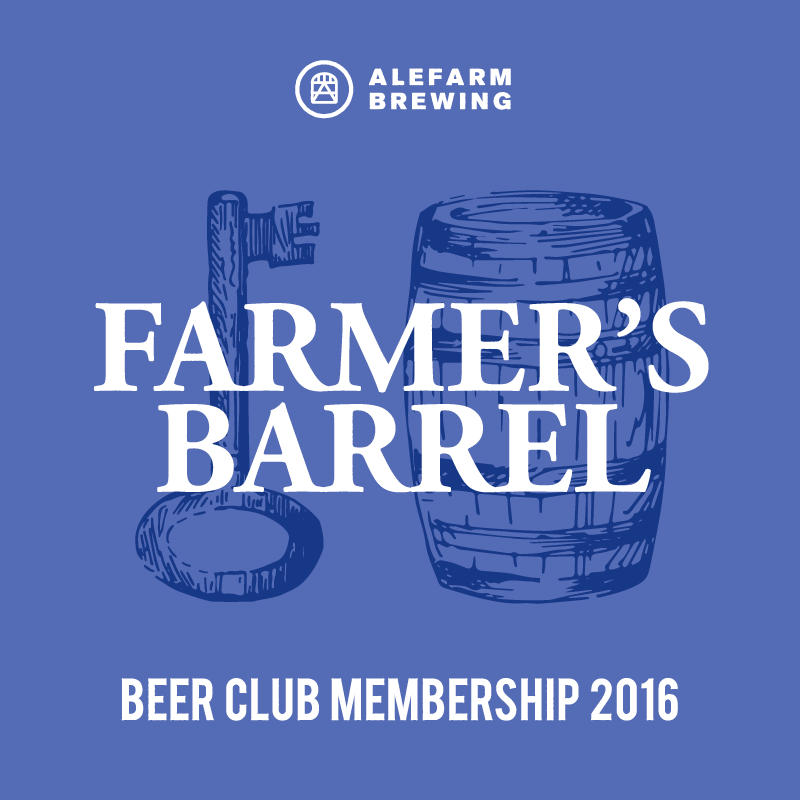 Danska rätt nystartade bryggeriet Alefarm Brewing tog oss med storm på All In Beer Fest och har av många hållits som ett av de bästa/mest spännande danska bryggerierna just nu. Nu har de startat sin medlemsklubb Farmer's Barrel, där man för 699 DKK om året får lite öl och andra förmåner. Den här typen av ölklubbar börjar komma mer och mer i Norden och Europa men är annars rätt vanligt i USA.
Alefarm's medlemskap innebär att man får;
– Minimum 6 bottles of beer per year
– First right to purchase exclusive, limited-batch beers
– 10% discount on purchases at the brewery such as growlers and growler fills
– Exclusive events for members
– 1 piece of Alefarm Brewing glassware and 1 Alefarm Brewing t-shirt
– Membership ID card
– Opening of yearly enrollment of new members
– Option to pick-up at the brewery or to ship out at own cost
Rätt snarlikt vad många andra erbjuder, samtidigt är minst 6 flaskor om året för 699 DKK inte alltför dyrt om man tror på Alefarms projekt. Bor man dessutom nära Danmark och kan plocka upp ölen på plats så är ju det också en fördel.
Vill ni veta mer kan ni läsa och/eller signa upp er på Alefarm.dk.