2011 har växt till sig och blivit 2012 och därmed är det rimligen lagom med årets första nyhetssammanfattning. Vad har skett i USA på sistone och vilka nyheter eller annat är värt att rikta uppmärksamhet på?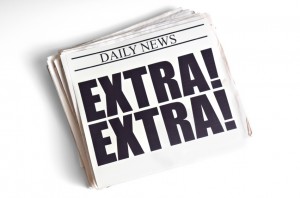 Det har ju hänt väldigt mycket under 2011 och olika trender och hype's lär fortsätta under 2012. Tror både att satsningen på "mikroöl" från större bryggerier lär fortsätta liksom satsningen på olika typer av öl likt glutenfri, fruktöl och andra mer "partymässiga" öl. Likaså lär IPA-trenden fortsätta så länge som humleskördarna tillåter, det vart ju humlebrist mot slutet av 2011 varpå många bryggerier fick anpassa sig och det här kan kanske även få effekt 2012. Oavsett om man är humletorsk eller inte så är det svårt att blunda för effekten det har haft på många bryggerier som nu sett att humle säljer och som nu vågat gå över till "nyare" öltyper som IPA och mer humliga pale ales istället för lite mer traditionellt kommersiella öl. Nog om det nu, 2011 är ju över. Vad har hänt i USA på sistone? Vi har här samlat ett par av de senaste nyheterna som är intressanta och läsvärda.
Hordein, en av de"negativa" komponenterna för alla glutenallergiker och även det dessa personer önskar inte ska finnas i deras öl har visat sig vara vanligare än väntat/påstått i glutenfria öl. Enligt en undersökning i Journal of Proteome Research så är :
"existing tests for detecting gluten in malted products are not very accurate, the research team developed a new test that's highly accurate for hordein".
Istället har de med en ny metod provat 60 olika glutenfria öl och funnit helt andra nivåer av hordein än vad som har varit utsatt. Av dessa innehåll 8 ingen hordein alls medan 2 stycken innehöll samma nivåer av hordein som "vanlig" öl. Värt att vara medveten om då dessa produkter blir mer och mer vanliga.
 Något som vi däremot kanske får se i Sverige är Samuel Adams mixpack. Nu när vi börjar få se fler och fler av denna typ av förpackning så är det inte omöjligt att vi i framtiden får in dessa som nu släpps i USA. Packet innehåller Alpine Spring Lager, Whitewater IPA och Mighty Oak Ale tillsammans med "klassikerna"  Boston Lager, Black Lager och Irish Red.
Mikkel kommer ju börja brygga Mikkelleröl i USA hos Drake's Brewing och nu börjar första ölen bli klar. Invasion IPA heter den och är en amerikansk IPA på 7% brygd som en collaboration-öl mellan Drake's och Mikkeller. Dags för amerikanerna att bli bortskämda nu med andra ord.
Vi slutar med en rekomendation, läs den här oerhört matiga intervjun med Kim Jordan från New Belgium som bland annat avslöjar lite om ett kommande pilotbryggeri, om bryggeriet i stort och om vad som sker i USA just nu. Oerhört läsvärt!
Mer Manker Beer News:
Manker Beer News – Vinternytt i USA
Manker Beer News – I USA har vad hänt?