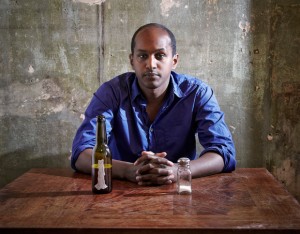 Äntligen är det dags att ladda om igen för ännu ett Copenhagen Beer Celebration. Årets CBC är inte bara det tredje i ordningen utan har också haft en grym line-up, som med Wakefield och Sante Adarious avhopp blivit något försvagat. Dock har de ersatts med grymma namn som B.Nektar och de lite mer okända Arizona Wilderness Brewing Co. och Boneyard Beer. Ett par öllistor har redan hittat sin väg ut på interwebben där ni nu kan se vad både Evil Twin och Hoppin Frog kommer att ta med sig, ni hittar dessa längst ned. Vi har också fått tjuvkika på Brekeriets otroligt spännanse öllista men mer om det senare.
Förutom Brekeriet så ser vi svenska inslag i form av Närke Kulturbryggeri och Omnipollo och det är också de senares öllista vi nu ska stifta bekantskap med. Förutom ölen nedan så hälsar Henok att även deras remix på Stillwaters Premium och Stillwaters remix på Nebuchadnezzar finns hos Stillwater samt att Potlatch US version serveras hos Prairie.
Session 1
1. Fatamorgana IIPA (8%). Saison-inspired Imperial IPA.
2. Schiuma Party (6,8%). Wine barrel aged spelt saison. Collab with Stillwater Artisanal Ales.
Session 2
3. Hypnopompa Grönstedts Cognac BA Imperial Stout (11%). Brewed with 100kg of marshmallows & Tahitian vanilla beans.
4. Nebolution Imperial IPA (10,2%). Mash-hopped, first wort hopped, kettle-hopped and dry-hopped, demanding more than 30 pounds of hops per barrel of finished beer.
Session 3
5.  Potlatch farmhouse ale (7%). Exclusively hopped with Mosaic. Collab with Prairie Artisan Ales.
6. Nebuchadnezzar Imperial IPA (8.5%). Homebrew recipe scaled up 1:1. Simcoe, Centennial and Columbus.
Session 4
7. Hypnopompa Bourbon BA Imperial Stout (11%). Brewed with 100 kg of marshmallows & Tahitian vanilla beans.
8. Astral fresh keg IPA batch 2 Amarillo/Simcoe (8%).
Tidigare publicerade listor

Hoppin Frog
Evil Twin
Table Beer. Only keg in Europe. Friday 10am
The Mini Dingo. 9.5% Imp. Stout. Only keg in Europe. Friday 10am
Blanca Biere. 4% Berliner Weisse. Blanca Restaurant collab brewed at Westbrook. Europe premiere. Friday 3.30pm
Ryan & The Gosling. Gose? Crooked Stave collab. Only keg in Europe. Friday 3.30pm
Single Doughnut Series – Imperial Doughnut Break Raspberry. Imp. Sweet Stout. Only keg in the world. Saturday 10am
Single Doughnut Series – Imperial Doughnut Break Peanut Butter. Imp. Sweet Stout. Only keg in the world. Saturday 10am
Joey Pepper. 7% Belgian Ale. Sante Adairius collab. Only keg in Europe – poured by the man himself, Mr. Joey Pepper! Saturday 3.30pm
Single Doughnut Series – Imperial Doughnut Break Apple Bacon. Imp. Sweet Stout. Only keg in the world. Saturday 3.30pm